I finally got around to dynoing my Z31. I've recently shared my results on Z31 Performance, 300ZXClub, etc. But I feel its necessary I share them here as well.
I do believe this is the most power recorded on a Z31 with:
Stock bottom end
Stock MAF
Stock Ignition Coil
My current mods are as follows:
Stock 86T bottom end (custom divoted pistons from Branson 2010
)
Stock MAF
Stock Ignition Coil
Mildy ported heads
Schneider 274 Cams
Schneider 110lb valve springs
FET MLS HG
Gutted Plenum
Plenum spacer
60MM TB
2.5" IC Piping
Godspeed 3" Intercooler
Tial 38MM Wastegate
860CC Injectors
2x External Walbro 255
-6 AN fuel lines
E85
StreetFighter Tubular Exhaust Manifolds
Precision Billlet 6262
3" downpipe
NIStune
PRW-2
I think that's everything notable...I made several pulls honestly only reason why we stopped was because I was starting to get boost creep in the upper RPM. I believe the 38MM wastegate may be a tad small for this setup. I'll either run 2 or go with a larger single.
Here's a few of the graphs overlayed. A couple of the runs we let out a little early as we were fixing the AFR mixture.
1 of the runs pictured below was with boost controller on. You can clearly see the curve is broad as expected as boost increased properly per RPM. These were cut off a little short as it ran a little lean up top and I was fixing the AFR mixture.
The remaining graphs shown are showing wastegate only. Where you see the sharp increases in power over say 400 whp, boost was creeping. I believe the 38mm WG is either too small, the wrong pitch, or the divided entry to the WG is creating more back pressure. Possibly the 90* angle dumptube is at fault.
The stock MAF may still have room left. The highest voltage recorded was 4.809 during one of the pulls where the car made 528HP. Unfortunately I don't have the logs from the 540+ run as my laptop battery died.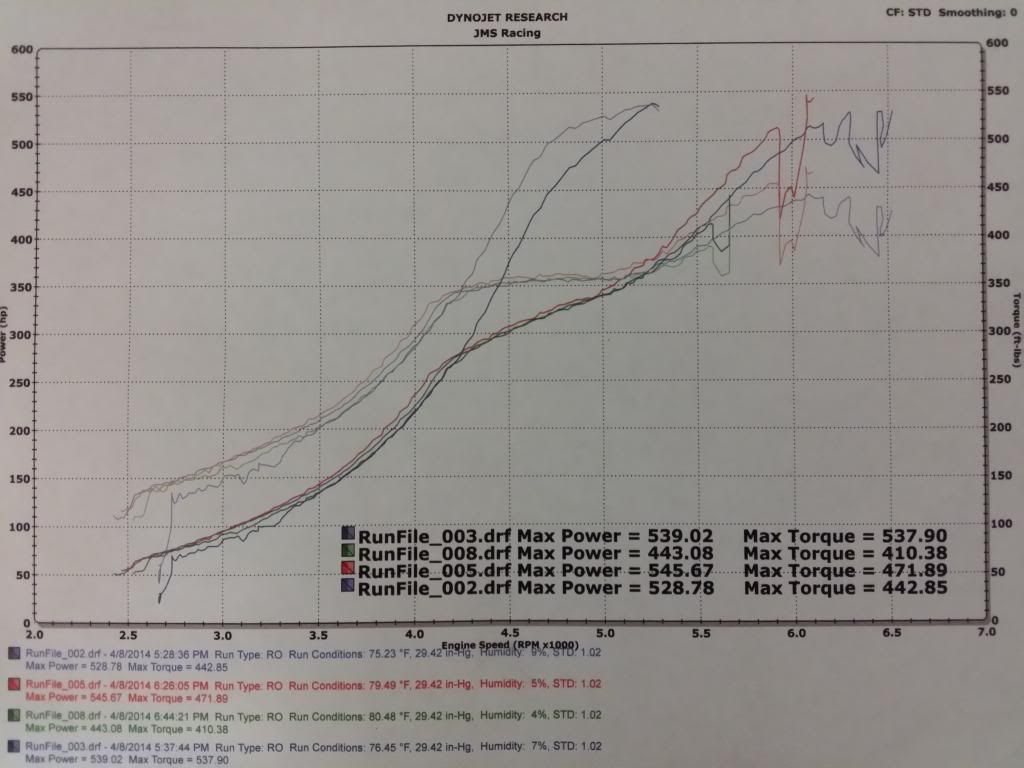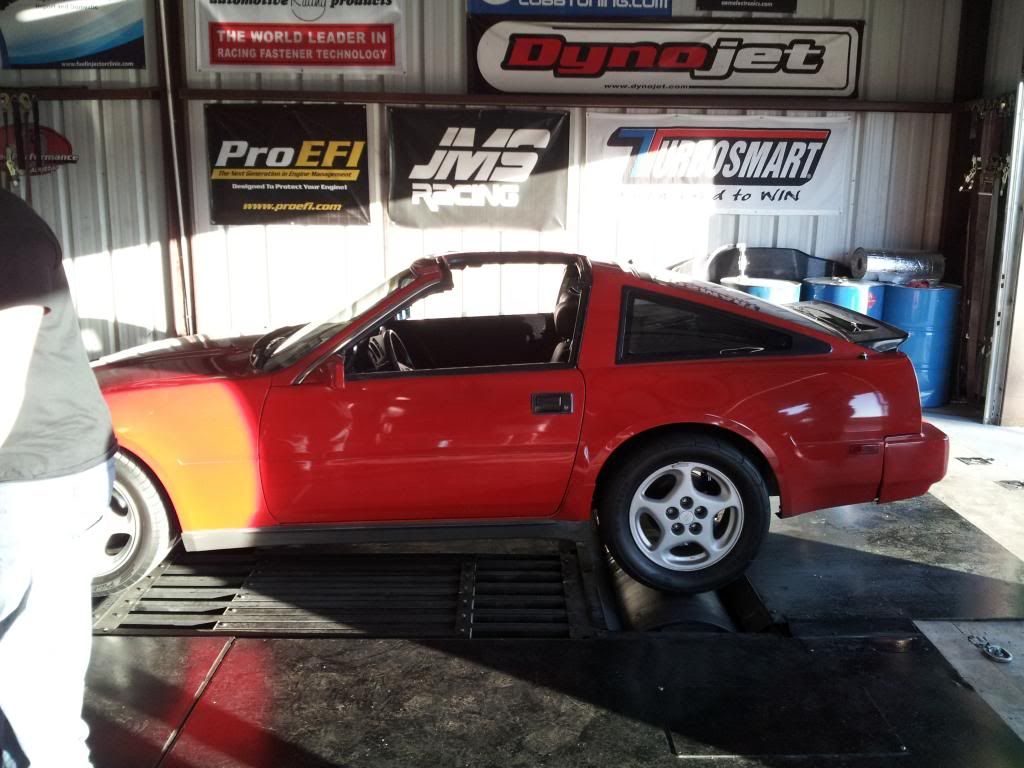 Video of one of the pulls:
https://www.youtube.com/watch?v=iJa5qr4RIIM