Hi everyone,
I'm hoping that someone can help me with a flat spot that occurs whilst my car is cold (It's also a little harder to start in the mornings).
The Car:
R33 GTS-T, T04 turbo, Z32 MAF, Bosch Fuel pump, manual boost controller (bleeder), Splitfires, Nistune on a R32 ECU (s/w emulated idle switch for TPS)
In order to save some money I basically installed the ECU and MAF myself tweaked the K constant and drove to Turbo Tune (Melrose Park, South Australia)
The result: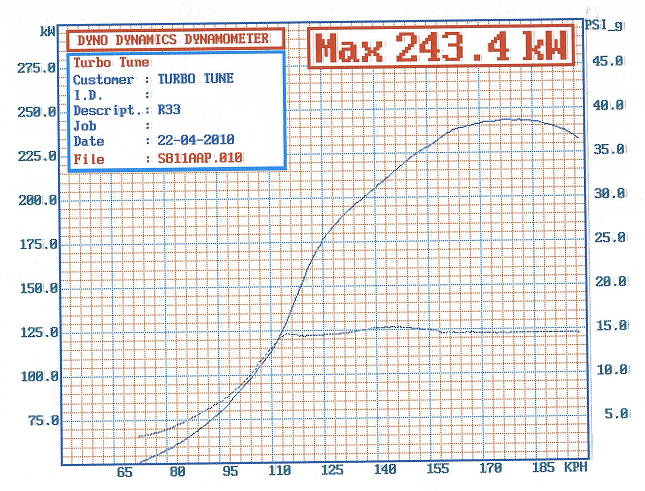 Now I don't really have a clue when it comes to "tuning" cars, but from what I can tell the timing isn't advancing on low revs/temp.
Log file:
Cold run CSV
ECU settings:
BIN
I've basically put up with it since April, so if anyone can help I'd greatly appreciate it.
Cheers.