I would also like to add that I just noticed the scanner cut off the tq scale on the far right. The tq and hp were not scaled the same and thats why it appears it does not cross at 5250. My tq peaked at 315 at about 6300
Short list of upgrades.
9:1 cp pistons
eagle rods
stock head and cams with greddy ras
greddy im
n15 tb
jgy fuel rail
msd 72lb injectors
dual 255lph walbros
nismo fpr at 4bar
gt2871r .86 @24psi
jgy light flywheel
e85 only
and NISTUNE
Tuned by yours truly
I really wanted to spend more time but I drove the car to the dyno and I didnt bring any extra fuel. I know there is allot of room for improvement down low but I just didnt have enough fuel to make it back if I stayed on the dyno any longer.
Im impressed. I havent seen such numbers on a sr with that turbo.
I will go back and focus on the lower rpms at a later date.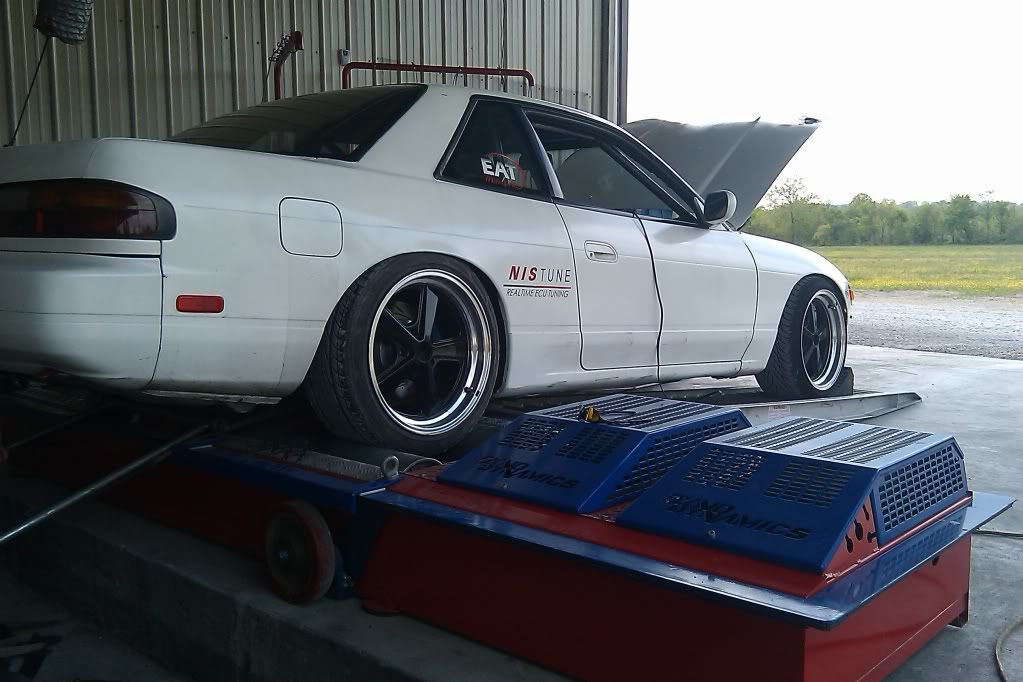 So what do you know. A new record for the 2871r sr combo?